Regular price
Sale price
£7.99 GBP
Unit price
per
Sale
Sold out
Centre Point fits over 15mm - 50mm pipes giving you the exact centre point. Leaving a fine red dot marking your point.
Centre Point gives you 99.9% accuracy (trialled and tested) when finding the centre of a pipe. Allowing trades of all kinds to find the 'centre point' to drill through to connect pipes to ensure they are aligned with precision.
Centre Point is a unique, easy, quick and reliable tool which is designed to mark the centre of any surface with a fine red dot.  Which makes our product the ideal drilling partner for plumbing, electrical and construction... pretty much ANY trade which involves pipe work!
Centre Point can be used on many surfaces including, wood, plastic, metal, brick, tiles, plaster board and many more. We have designed this product so when in use the 'centre point' is waterproof and permanent.
Share
View full details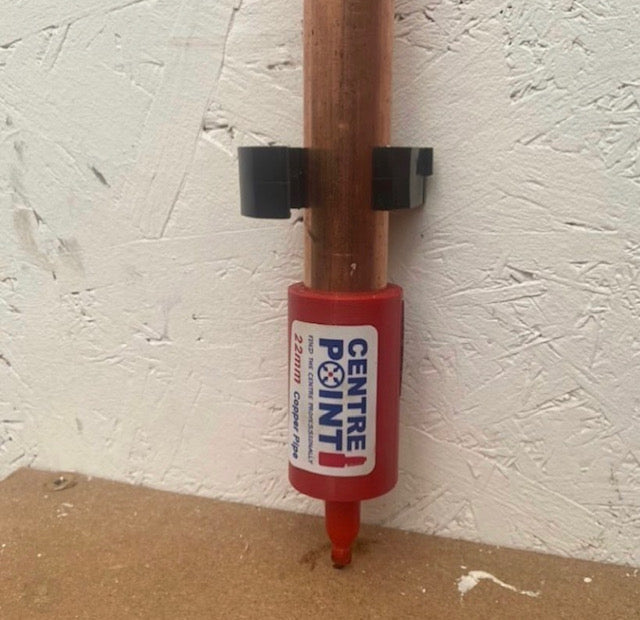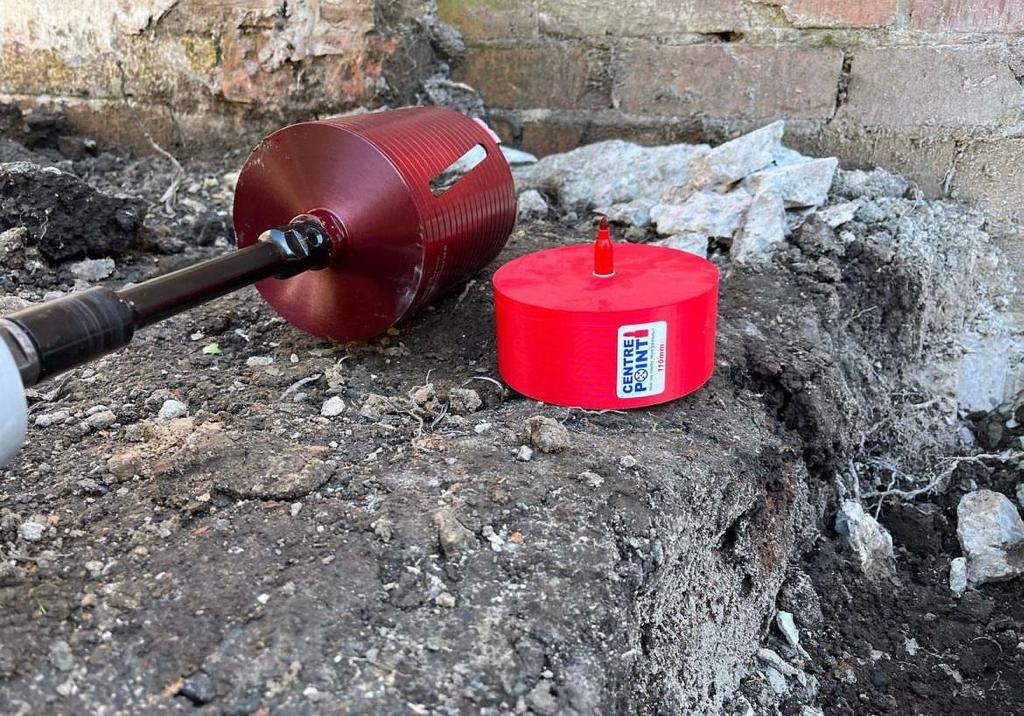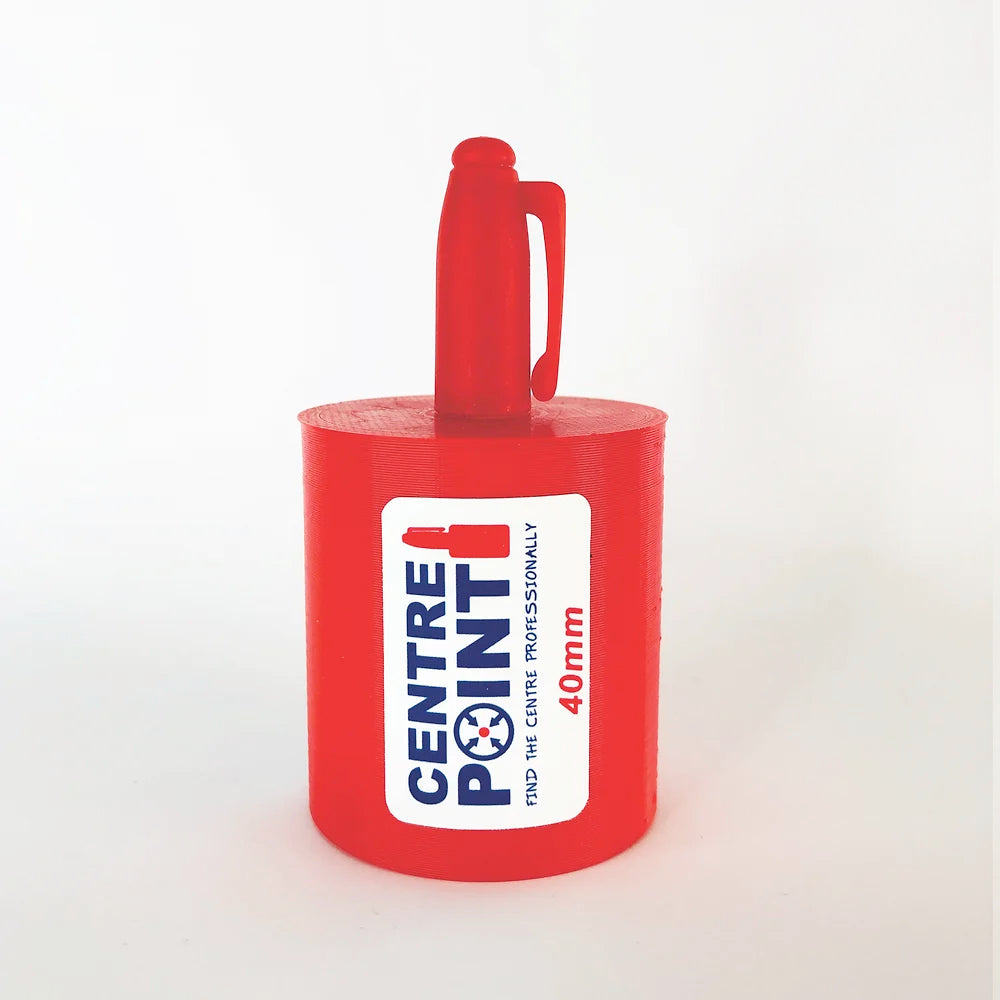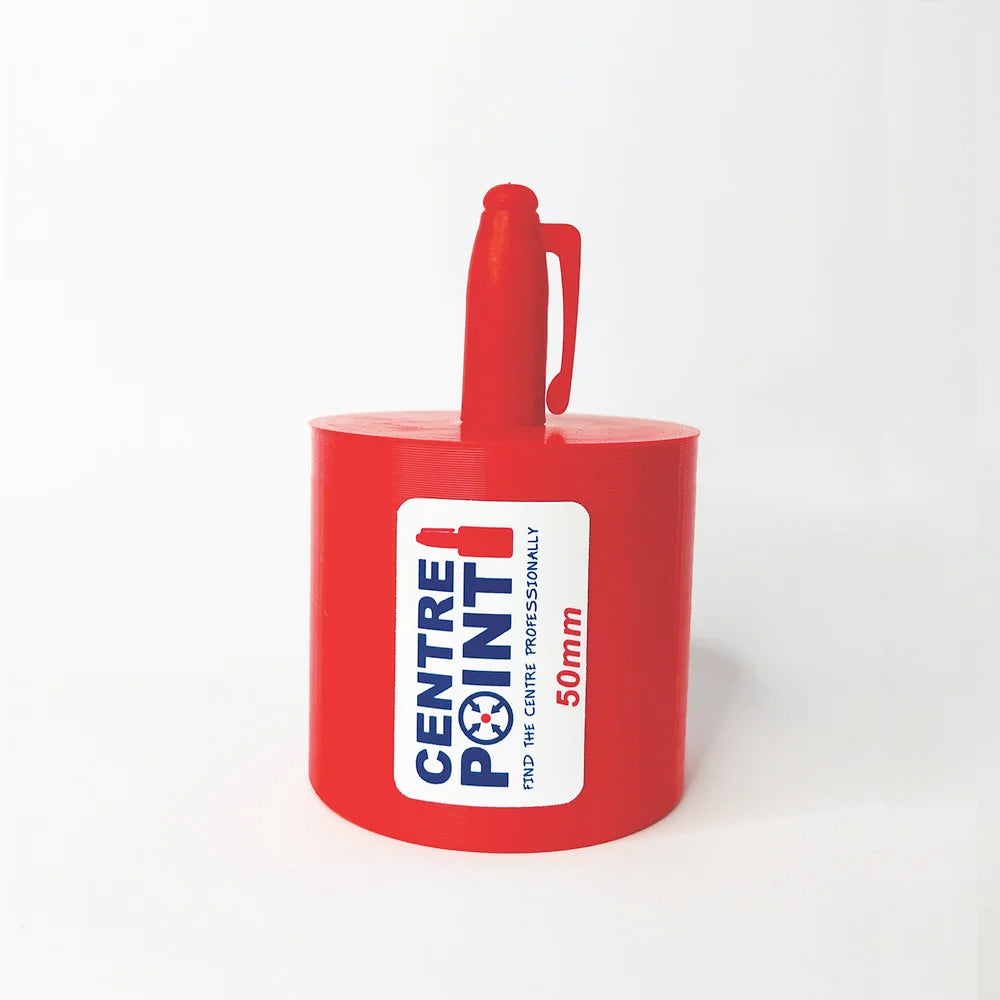 The inventor behind Centre Point
I came up with my idea the Centre Point around 5 years ago but I could never think of away to get it invented or a design to get it to work on multiple pipe sizes.

5 years later one night in bed it clicked! I need to buy a 3D print to design my product and take it to manufacturing and make it work and prove my idea does actually work especially with there being nothing else on the market even close to like it. So I bought a 3d printer of the Facebook market place for a couple of hundred pound and during my week off work I sat and learned about the 3d printing and learning new 3D design software.
By the end of the week I had multiple different designs which looking back now are were over complicated. The next struggle was trying to find small marker pens, again I couldn't find any so I gave up.
Months later I found the perfect size marker pen, not to big and not too small. I went back to the drawing board and designed the most simplest design which is what we have today.

Within 6 months of the product releasing we featured at the Las Vegas National Hardware Show which was a dream come true.

I never believed in the product and always said to myself if nobody likes it well then at least I can use it for my day job.

What changed my view on this was the amount of orders we would receive from our website and eBay account and repeat buyers too.

We have now sold nearly 8000 Centre points globally, UK, America, Canada and Australia.

If you believe in something then you need to put 100% into your product to make it work.

Olly
Centre Point - Patent Pending
Security Systems Commissioning Engineer